Neely Barndominium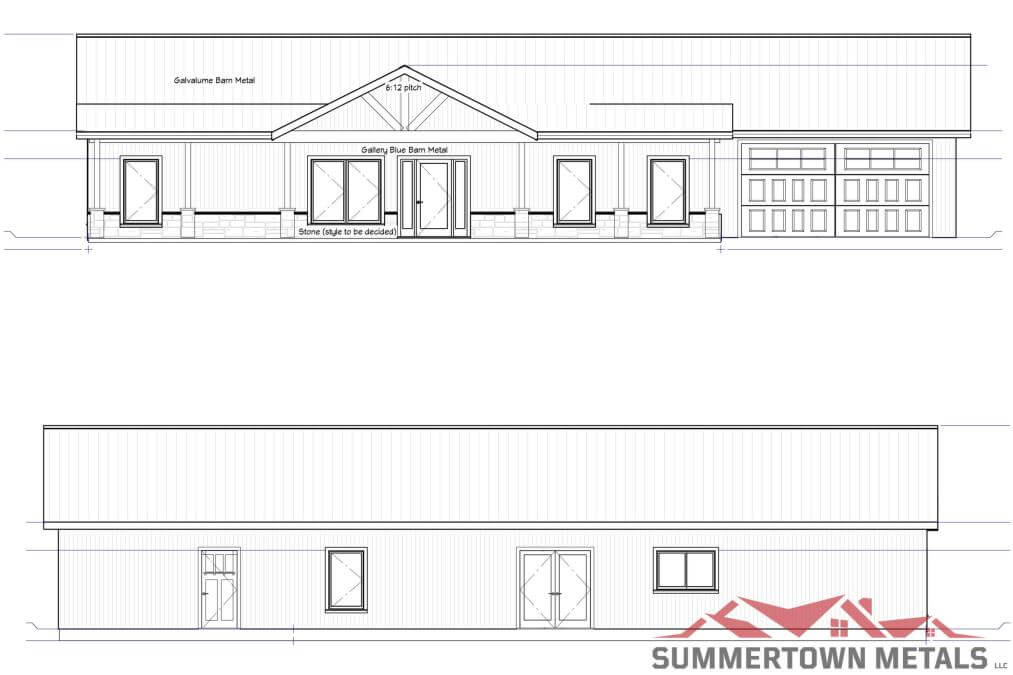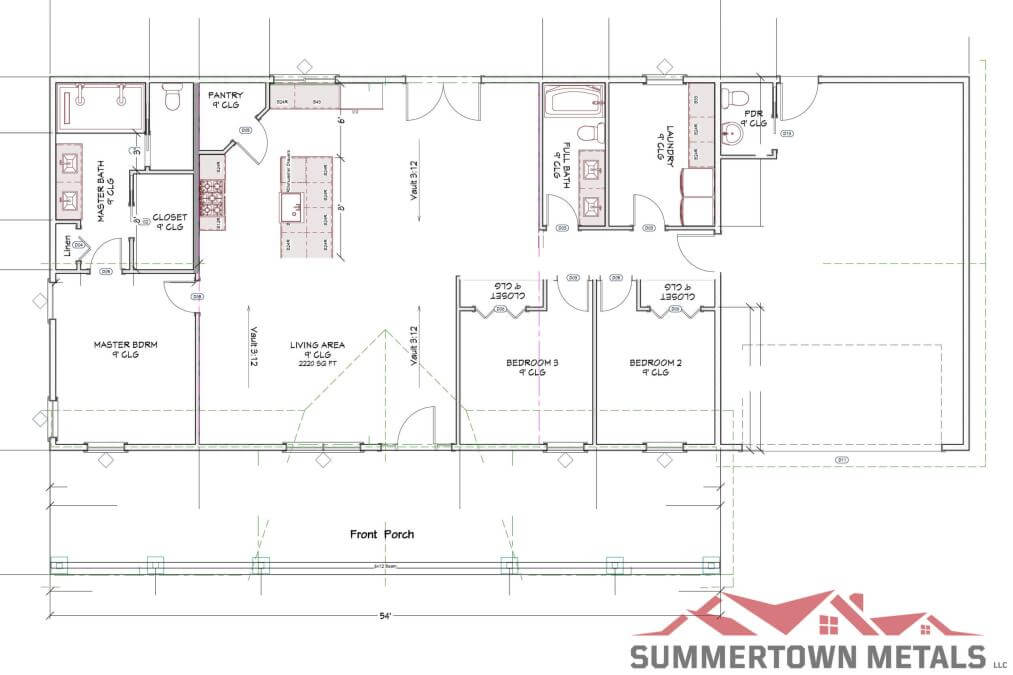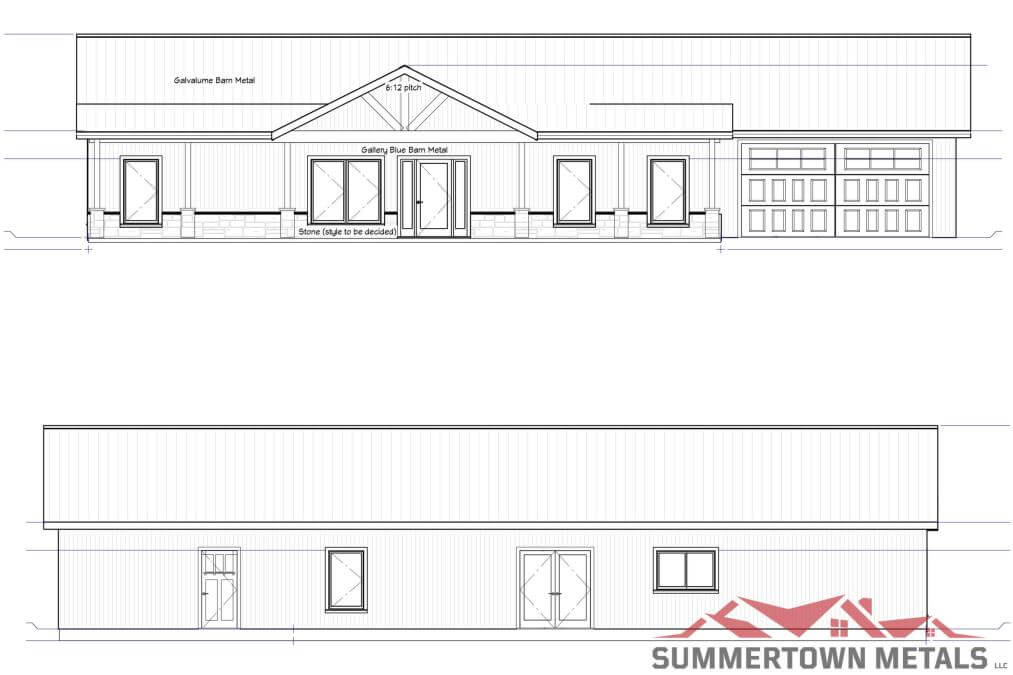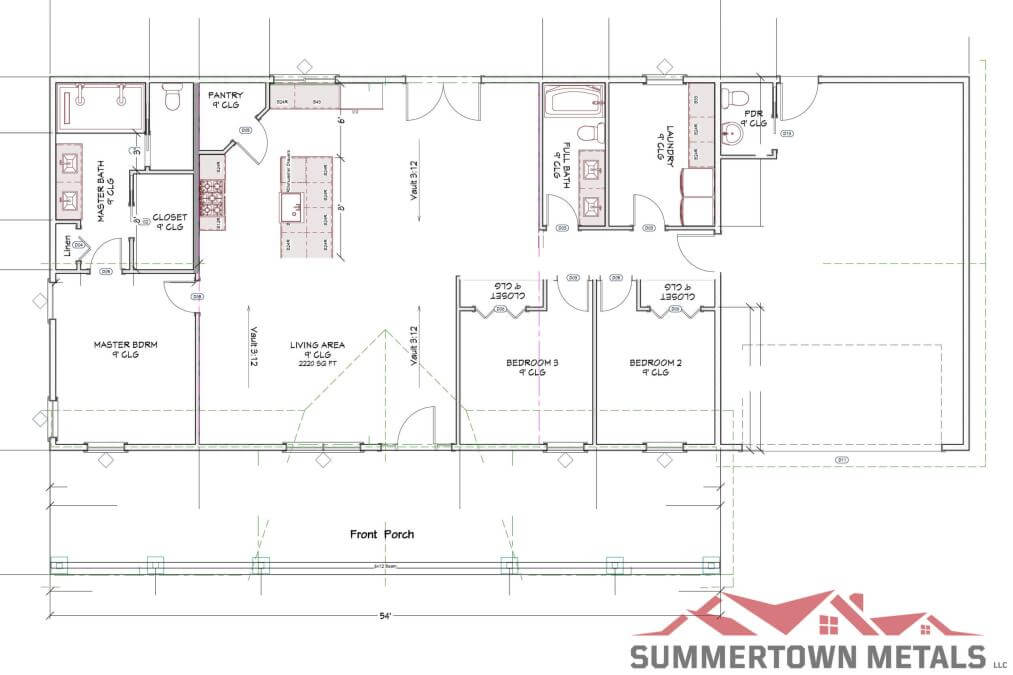 Neely Barndominium
Stud Frame Construction
|
3 Beds
2.5 Baths
2 Garage
0 Sheds
2220 ft
$129,500
+ tax & shipping
Price includes materials and installation by a licensed and bonded contractor and interior walls as detailed in floor plan. Contractors for Barndominiums are limited to a 150 mile radius of our offices in Summertown, TN and Hayden, AL. See notes below for additional details.
Home
Wood trusses with finished overhang
2 walk-in doors
1 french door
8 windows
Vaulted ceiling over living room
40-year 29 gauge painted metal walls, roof and trim (frost metal color extra)
Concrete 4" slab with monolithic footers*. Porches are light broom finished, garage and house are slick finished (stamped or colored concrete are extra).
Garage
13'8"'x30' attached garage - 405 sq. ft.
1-16' garage door
Porch
54'x10' front porch - 540 sq. ft.